Private Label Pasta Manufacturer
Lowest Minimums,
Highest Quality
Let us guess, you have scoured the internet for a Private Label Pasta company. Found a couple but their MOQ (minimum order quantities) are through the roof high. Decided to go try your hand abroad for Private Label manufacturers but experienced long turnaround times and a lack of importing experience.
Trust us, we understand! This is why Vera Pasta created a Private Label Program that is streamlined with high-quality artisan products and low minimums. Let's grow your brand together.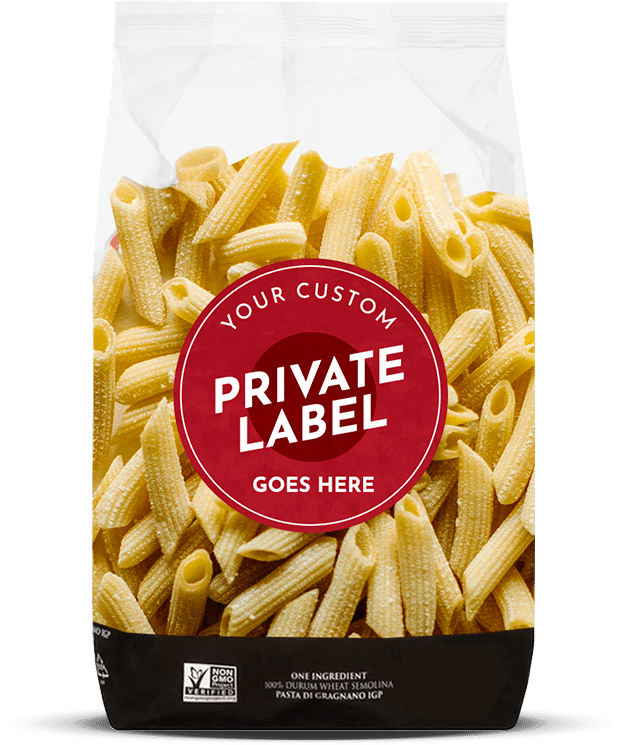 Clear sealed bag with a company logo/branded label design. Options of 1 or 2 labels applied. The most cost-effective option!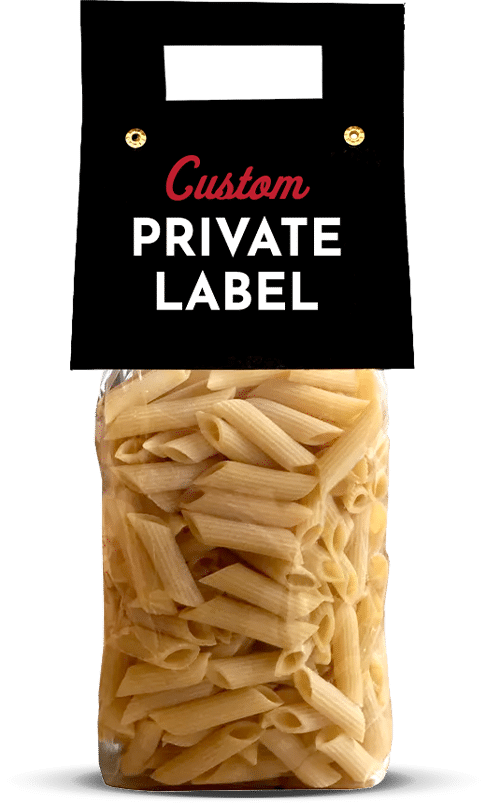 A clear, sealed bag, printed cardboard header with your company
logo/branding, positioned front to back to maximize design space. This design is the traditional Italian artisan packaging for pasta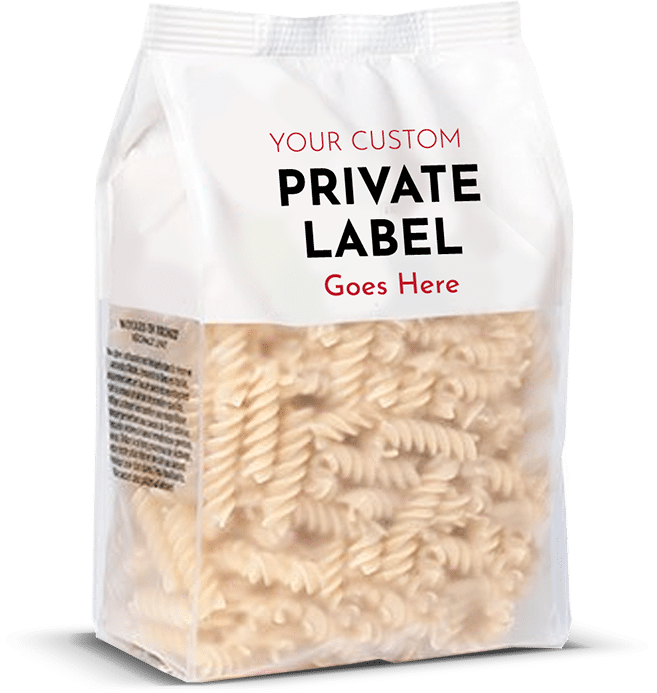 This fully branded, customizable bag will give your brand the most design capabilities and rival any pasta brand on the shelves.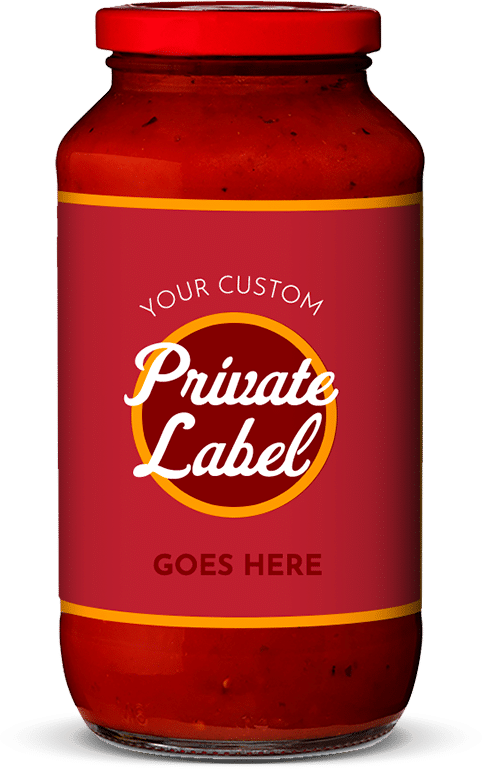 Branded wrap-label jarred sauce! Choose from three authentic sauce recipes made with fresh ingredients, no preservatives, or added sugar.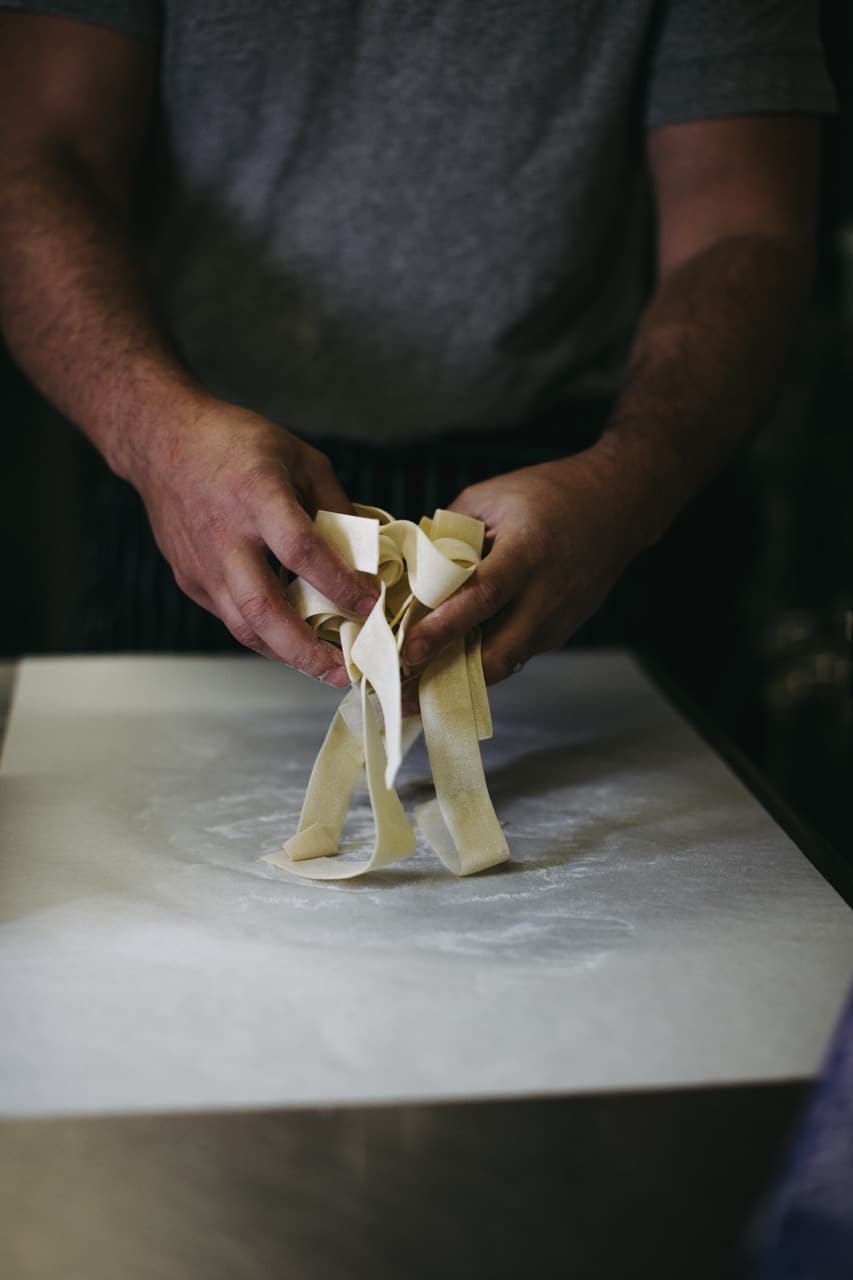 The Private Label Process
We are an artisan pasta company and believe that our products are of the highest quality. That being said, we believe the key differentiator is our state-of-the-art automatic packing machine. Our machine has been specifically manufactured for packaging pasta with the most cutting-edge materials and styles. This ensures that our customers have the ability to put the highest quality pasta package on the shelf and rival any brand.
Customizations and Other Services to Consider:
Proprietary Blends: Do you have an idea for a specialty-flavored pasta or a specific pasta with a blend of flours? Our R&D team can help bring your vision to life.

Contract Packing: Need a bulk food product to be packaged? Inquire about the foods we package other than pasta.
Start The Conversation
Please fill in the fields below so that our private label project manager can reach out to you.