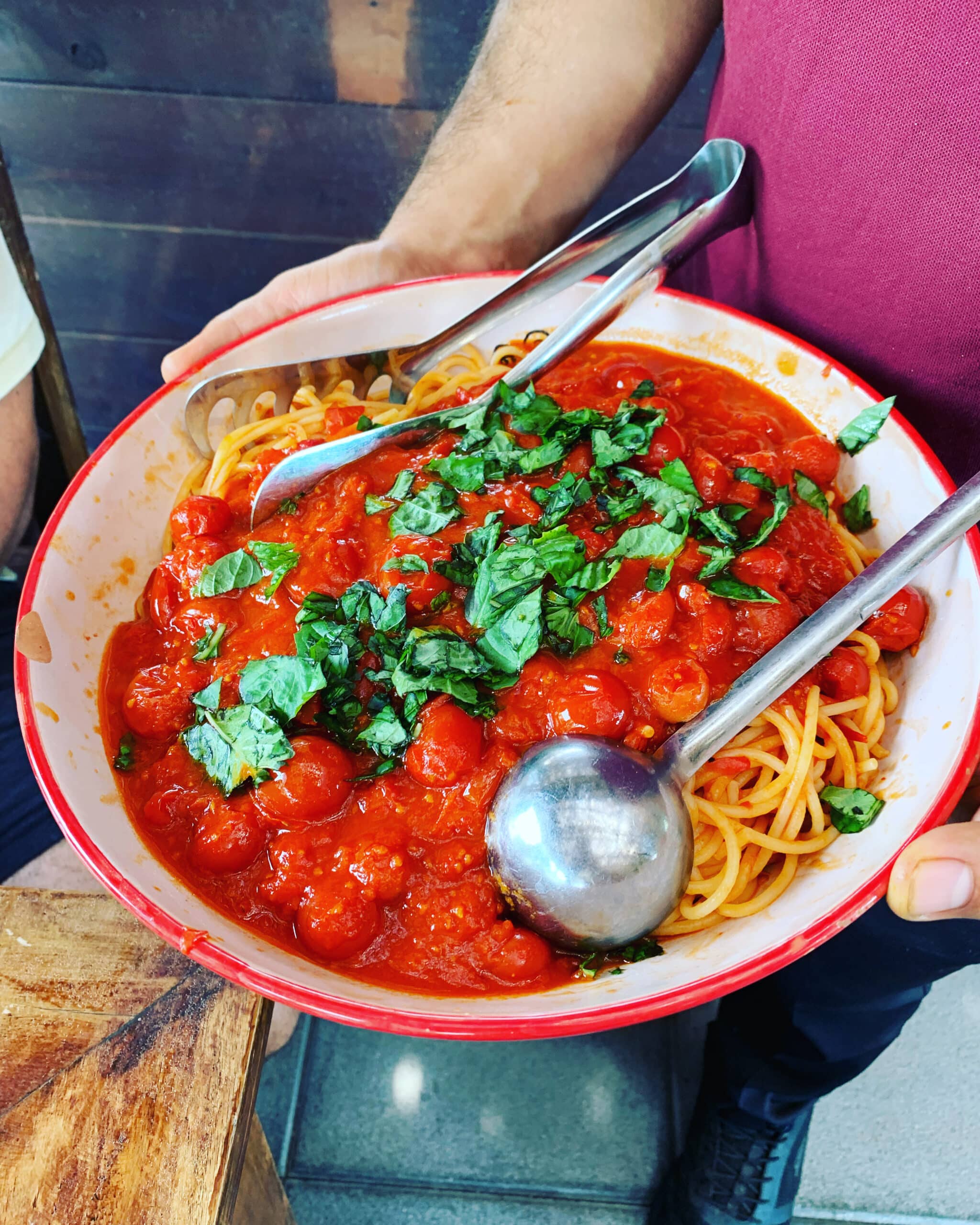 Are you looking for your nearest fresh pasta shop? Vera Pasta is the place to be for all your fresh pasta needs. Our pasta is a true combination of traditional and modern techniques. Chef Joe D'Andrea believes in utilizing the skills he learned in Italy to create quality pasta right here in America.
Our pasta shop has authentic gourmet Italian foods. These products are made with only the freshest seasonal produce. We add flavors to the pasta, enhancing its natural taste and complementing the sauces giving you an experience like never before.
Fresh Spaghetti
Spaghetti is a classic pasta that is long, thin bronze cut, and a staple food for Italian cuisine. It has a rough and porous texture, ensuring it absorbs sauce effectively, enhancing the flavor and mouthfeel of the pasta dishes.
Fresh spaghetti is a staple dish for all occasions and is best paired with lighter sauces.
Rigatoni
Our rigatoni pasta should come to mind when you think about getting together with your family. The word rigatoni is derived from the word "rigato," meaning ridged. These are wide short pasta tubes with ridges on the outside, but the inside is smooth.
Our rigatoni is best for big chunkier sauces as the wide center, and their ridges ensure you capture the sauce perfectly. You will also contain meat and large vegetables in your rigatoni, ensuring a mouthful of flavor. And there is more! Rigatoni also goes well in baked pasta dishes since they can hold well onto the cheese.
Penne Fresh Pasta
Penne is arguably the best-known pasta that is loved worldwide. It goes well with any sauce, especially the chunky sauce. Whether you have chunky vegetables, chunky meat, cream, or oil-based sauces, get our fresh penne pasta for a wholesome meal.
Pappardelle Fresh Pasta
What better way to have your meat ragu than with our pappardelle pasta? These are flat, long, and broad pasta from the Tuscany region. Thanks to a rough texture and a large surface area, pappardelle and robust sauces are a match made in heaven.
Shop at Vera Pasta Today
At Vera Pasta, we have the best fresh pasta in West Chester. Our attention to detail ensures every dish is extraordinary and the experience is unmatched. Visit us or go to our online store to learn more about fresh pasta.